Welcome to Douglasville Adventist School!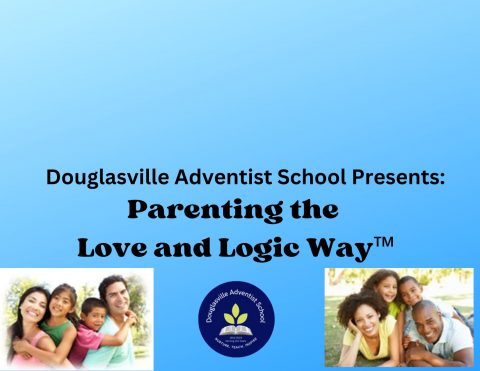 Coming This Fall! Parenting the Love and Logic Way Seminar
Join us Tuesday evenings in September and October as we explore Parenting the Love and Logic Way. Please call 770-949-6734 or email amason@gccsda.com for more information or to register.
DAS exists to show children Jesus, nurture their love for Him and others, teach them to think, and inspire them to serve. 
You are invited to discover our Christian school. Call us to schedule a visit, or explore online. To see what is happening at our school you can check our calendar, news, or visit our classrooms.
We welcome students from a variety of backgrounds.  The privilege of attendance here is not limited to only Seventh-day Adventist Christians.  Students of good character, despite faith, color, or national origin are free to apply.  
Our school is part of the world-wide Seventh-day Adventist school network. The Seventh-day Adventist educational system includes elementary and high schools, colleges, and universities in countries around the globe.
If you are interested in receiving more information about our school
please Contact Us.